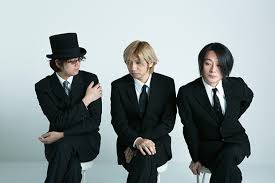 TECHNOBOYS PULCRAFT GREEN-FUND
1994年、TECHNOBOYS として結成。
各自のソロ活動や、他メディアへの提供経験を経て、
2005年、フランスの映像会社『Le Pivot』PV曲のリミックスから
TECHNOBOYS PULCRAFT GREEN-FUND として活動するようになる。
2006年、1st.album 『music laundering』を発表。
収録曲には、Claude Young によるリミックスや
海外コンピレーションCD参加曲も。
2007年、映画『EX MACHINA -エクスマキナ-』
(製作 ジョン=ウー、監督 荒牧伸志)の音楽監修、細野晴臣氏の
抜擢により、『LOST SECOND』を提供。
同作品のオリジナルサウンドトラックにも収録される。
同年、『らき☆すたRe-Mix002~『ラキスタノキワミ、アッー』【してやんよ】~』
に参加したリミックスが話題となる。
2014年、TVアニメ『ウィッチクラフトワークス』(監督 水島努)の作中劇伴と
エンディングテーマ『ウィッチ☆アクティビティ』(歌 KMM団)を担当。
アニメーションと共に話題となる。エンディングテーマCDは好調なセールスも記録。
4月、2nd.album『good night citizen』
5月、『ウィッチクラフトワークス オリジナルサウンドトラック』
が発表される。
TECHNOBOYS PULCRAFT GREEN-FUND is Japanese techno electronica group
based in Tokyo, which consists of three members.
Tomohisa Ishikawa has supplied BGM for an animated film "SHORT PEACE"
originally written by Katsuhiro Otomo.
Yohei Matsui has written lyrics for a famous voice actress, singer
Minori Chihara, Sphere and many others.
Tohru Fujimura is the prominent organizer of electronic music events.
T.P.G. has provided the ending tune and BGM for the animated TV series,
"Witch Craft Works". They also have participated in the
soundtrack of an animated film ,"EX MACHINA"
in which many remarkable techno electronica artists concentrated.
They mention that they have got inspiration from the following artists,
Kraftwerk, YMO, Brian Eno, Talking Heads, Steve Reich.
Ex-Dumb Type Tohru Yamanaka specially appears on 2nd Album's title track